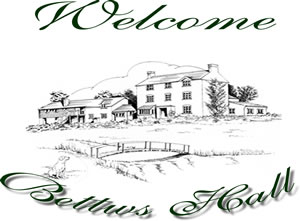 Tel USA: (503) 263 3787
Fax USA (775) 414 0833
Traditional Driven Shooting in England, Wales and Spain


There's nothing that compares with the sense of privilege and tradition that you will enjoy when shooting birds with Bettws Hall!
| | |
| --- | --- |
| Stay in quaint English Inns.... | and shoot quick English Partridge (if you can...) |
| | |
| Or enjoy Welsh hospitality... | and the high birds that the Welsh Border Country is famous for. |
| | |
| The Best of the famous Spanish Estates is a short flight away.... | and the birds are all around you |
| | |
| Unforgettable days in the field.... | ...for the the wingshoooting connoiseur |
2007 Programs

Bettws Hall has been hosting bird shoots for 17 years. The original operation has expanded to seven shoots in the British Isles and two in Spain. All shoots are for high driven birds: pheasant and partridge in England/Wales and Red-Legged Partridge (Chukar) in the heartland of Spain.

Most shoots are day shoots. Guests may arrange their own accommodation or avail themselves of the house lodging on or near the shooting grounds. Guests enjoy coffee and biscuits while pegs are drawn. Guns then take to the field for the first of three morning shoots, followed by a hearty lunch back at the lodge. A further drive or two completes the day.

Guests can provide their own guns and cartridges, or use loaner guns. Gun permits for foreigners visiting the U.K. must be arranged well in advance. Groups of 8 guns are welcome to reserve private days, or single guns can be worked into the schedule. The fee for a typical 400-bird shoot is GBP 1,650 plus VAT.

Hunts in Spain are grand affairs. Guests are assisted through customs and whisked to the Estancias the afternoon before a scheduled shoot. Luxury accommodation is provided on each of the two estates. The day starts with breakfast on the terrace. There are three drives in the morning, with traditional tapas breaks between each shoot. Lunch is served in the field followed by two further afternoon drives.

Guests then enjoy an evening aperitif followed by a sumptuous formal dinner. Flamenco music and dancing rounds off the day.

We suggest that guests sample both hunts on the same trip!

Email us for availability.